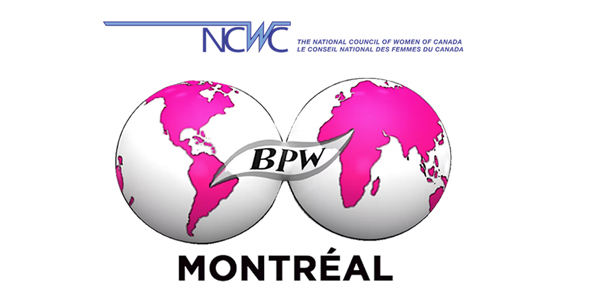 Bringing CSW home: Celebrating International Women's Day
27
27 people viewed this event.
SAVE THE DATE
Are you interested in international politics? Want to know more about Status of Women and the link to the United Nations? Want to join us in celebrating International Women's Week?
We invite you to participate in our very first conference entitled: Bringing CSW home: Celebrating International Women's Day
FORMAT✍🏻
The event will be bilingual and will be presented in a virtual format on Zoom on March 1st and 2nd, 2023 from 11:00 a.m. to 2:00 p.m (EST).
March 1
SESSION 1: Violence, Discrimination, and Hate Speech Against Women
SESSION 2: Women in Cyber Security
March 2nd
SESSION 3: Women in Science
SESSION 4: Women in Education
SESSION 5: Challenges and Risks for Women in Leadership
All participants will have the opportunity to indicate in the registration link if they have a question to ask the
panelists.
MARQUEZ VOS CALENDRIERS- 1er et 2 mars 2023 🗓️
Vous êtes intéressés par la politique Internationale? Vous voulez en connaître davantage sur la Condition féminine et le lien avec les Nations Unies? Vous voulez être des nôtres pour célébrer la Semaine Internationale des femmes ?
Nous vous invitons à participer à la toute première conférence intitulée : Recevons la Commission de la condition de la femme des Nations Unies (CSW) chez nous : célébrons de la journée internationale des femmes.
STRUCTURE ET FORMAT ✍🏻
L'événement sera bilingue et il sera présenté dans un format virtuel sur Zoom le 1er et le 2 mars 2023 de 11h 00 à 14h 00 (EST).
1er mars
SÉANCE 1 : Violence, discrimination et discours de haine contre les femmes
SÉANCE 2 : Les femmes en cyber-sécurité
2 mars
SÉANCE 3 : Les femmes en sciences
SÉANCE 4 : Les femmes en éducation
SÉANCE 5 : Les défis et les risques pour les femmes en position de leadership
Tous les participants auront la possibilité d'indiquer dans le lien d'inscription s'ils ont une question à poser aux panelistes.
Additional Details
Event Organizer(s) - BPW Montreal
Language(s) - English, French