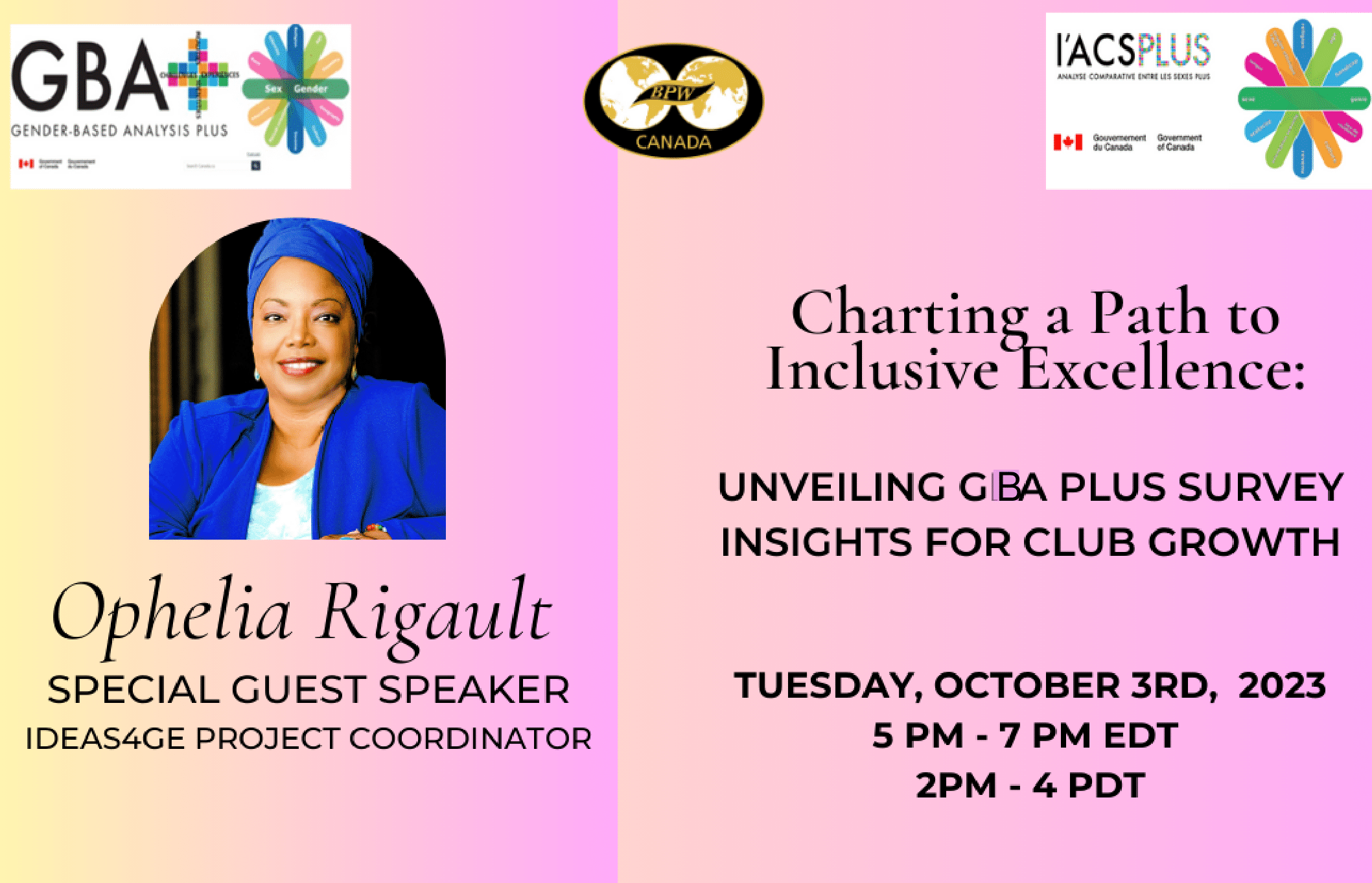 Charting a Path to Inclusive Excellence: Unveiling GBA + Survey Insights for Club growth
11
11 people viewed this event.
Join us for an empowering workshop where we will gather to unveil the transformative results of the GBA+ survey. Discover how to effectively utilize these insights to drive membership growth, foster diversity, and create an inclusive club environment.
Gain a deeper understanding of why embracing diversity and inclusion is crucial for the future growth and success of your club. Don't miss this opportunity to shape a brighter future for your BPW club!
Find the meeting Link below:
Additional Details
Time Zone - Eastern Standard Time